Welcome to Arena Games
Where the future of gaming and digital currencies collide. Our Web3 multiplayer mobile games platform empowers gamers, developers, and investors to thrive in an ecosystem built on innovation, collaboration, and unparalleled opportunities. With the focus on sustainable in-game earning model, cutting-edge blockchain technology and a diverse selection of games, Arena Games is redefining the gaming experience for the next generation.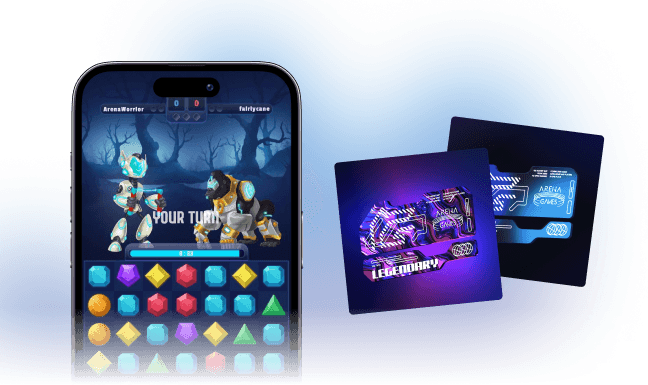 Partner & Develop with us
Full-stack solution for easy integration of blockchain gaming technologies
Access to a growing and engaged community
Support and mentorship through our scholarship program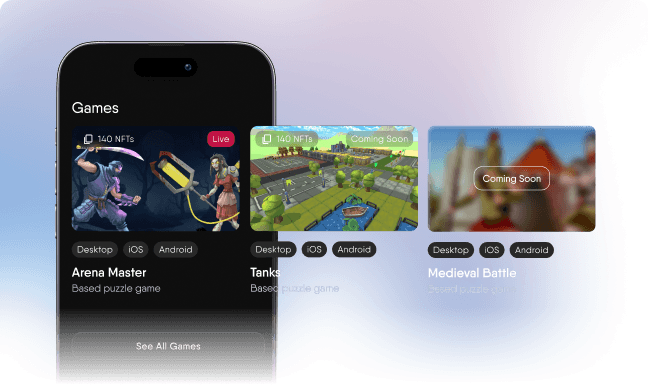 Play with us
Play-to-earn and other rewarding gaming modes
A diverse selection of high-quality games
Unique NFTs and marketplace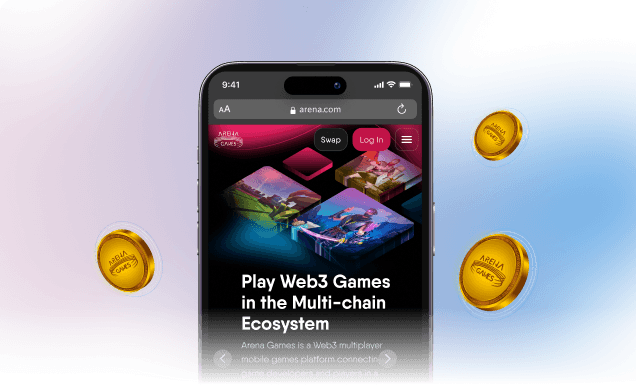 IDO Launching soon
Tokenized economy and investment opportunities
Growth potential and market expansion
Strong track record and experienced team
NFT Marketplace Highlights
Our NFT sale is the perfect chance for you to acquire rare and valuable NFTs that not only enhance your gaming experience but also serve as digital collectibles with growing value.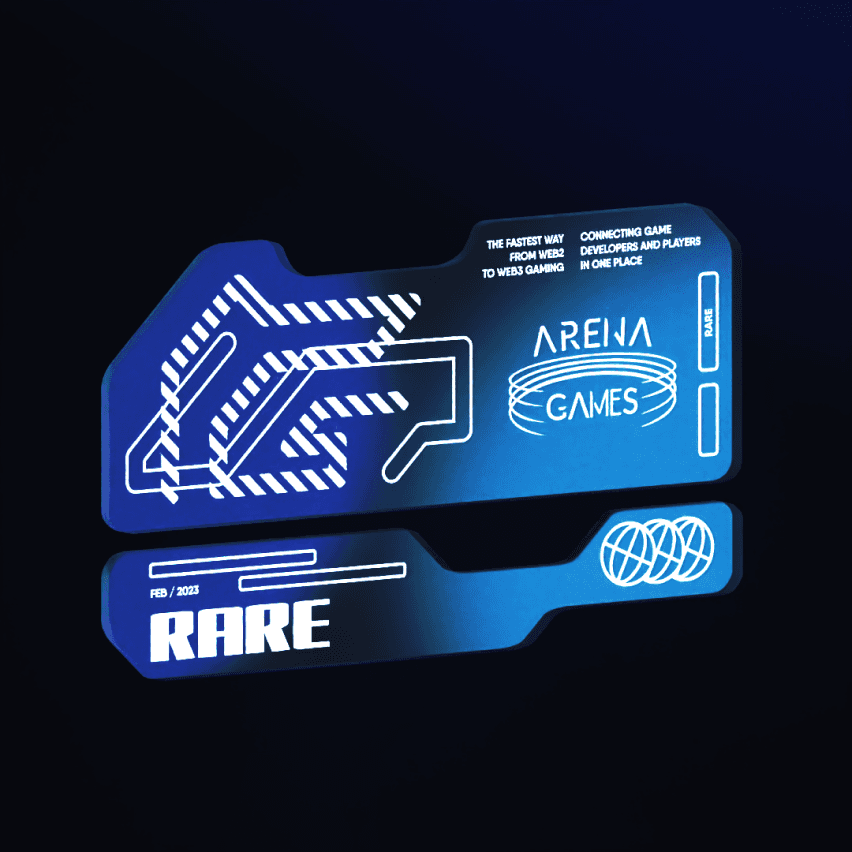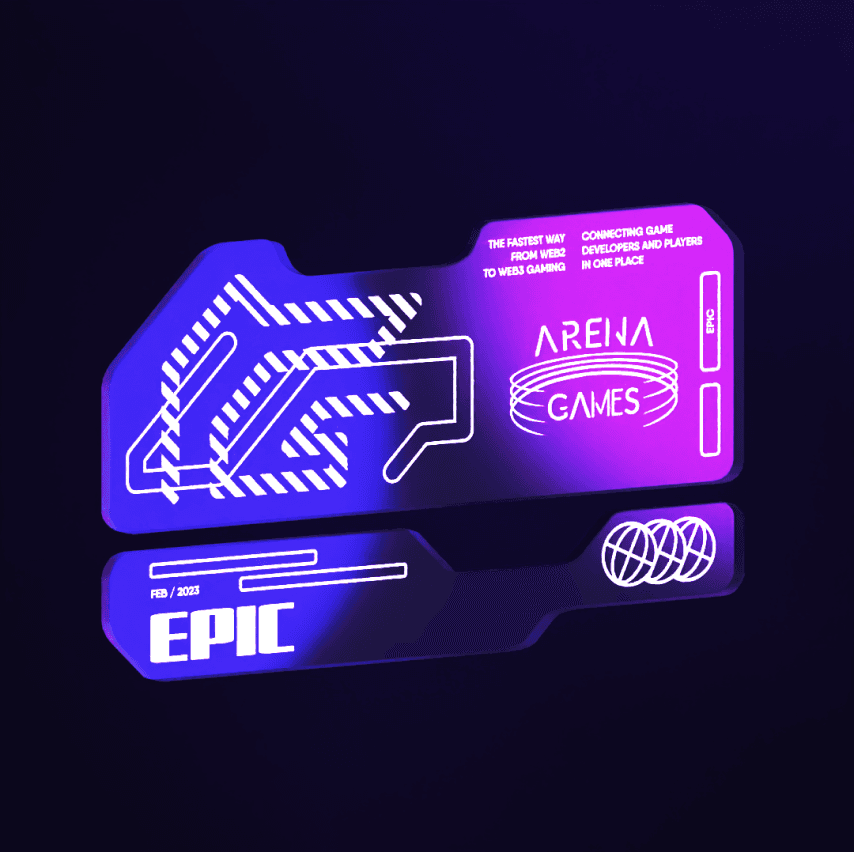 Frequently Asked Questions (FAQ)
Find answers to the most common questions about Arena Games and our platform:
Arena Games is a Web3 platform where blockchain meets gaming. It provides a marketplace for NFTs, gaming resources, and a host of exciting Play-to-Earn games. Using Web3.0 gaming technology, Arena Games revolutionizes the way players and developers interact with gaming content.
2. How can I start playing games on Arena Games?
Getting started on Arena Games is simple. All you need is a MetaMask wallet. Connect your wallet to our platform, browse through our diverse selection of games, and start playing. Whether you're a fan of RPGs or strategy games, there's something for everyone on Arena Games.
3. What is the $AGP token, and what is its purpose?
The $AGP token is the native token of the Arena Games ecosystem. It is used in various ways - from purchasing future NFTs in our marketplace, participating in games, to earning rewards. This Play-to-Earn model empowers players to monetize their gaming skills.
4. How do I earn rewards on Arena Games?
Rewards on Arena Games can be earned by playing our games and performing well in them. The platform implements a Play-to-Earn model where your gaming skills can translate into tangible rewards, primarily in the form of $AGP tokens.
5. How does the Arena Games' circular economy model work?
Arena Games employs a circular economy model to maintain a balanced in-game economy. The model ensures that revenues generated from game commissions, tournament fees, and marketplace transactions are redistributed as Play-to-Earn rewards.
6. What is the GameFi Model/Mechanics?
GameFi, or Game Finance, is a fusion of gaming and decentralized finance (DeFi). This model allows players to earn tokens and NFTs as rewards for their in-game activities. Arena Games leverages GameFi mechanics, enabling players to earn while playing and trade their assets on the marketplace.
7. How do I bridge my $AGP tokens into the games?
To bridge your $AGP tokens, use the Arena Bridge, a set of smart contracts and APIs that allow the seamless transfer of tokens and NFTs between the Arena platform and game environments. All you need to do is connect your wallet, choose the amount of $AGP to transfer, and initiate the transaction.
8. How do I purchase NFTs from the Arena Games marketplace?
Purchasing NFTs from the Arena Games marketplace is straightforward. Connect your MetaMask wallet to the platform, browse the marketplace for the NFTs you are interested in, and purchase them using $AGP tokens.
9. What is the Arena Games scholarship program, and how does it benefit me as a developer?
Arena Games scholarship program is an investment arm of Arena Games that supports promising web3 game development projects. As a developer, you can receive mentorship and network connections to help your project thrive in the fast-paced gaming industry.
10. How can I list my game on the Arena Games platform?
To list your game on Arena Games, get in touch with our team through our official website. We're always on the lookout for innovative, fun, and engaging games to add to our platform. Listing your game on Arena Games opens it up to a vast audience of enthusiastic gamers and potential rewards.