Marie Giorgobiani: Arena Games' Shining Star Wins "Woman in Web3" Award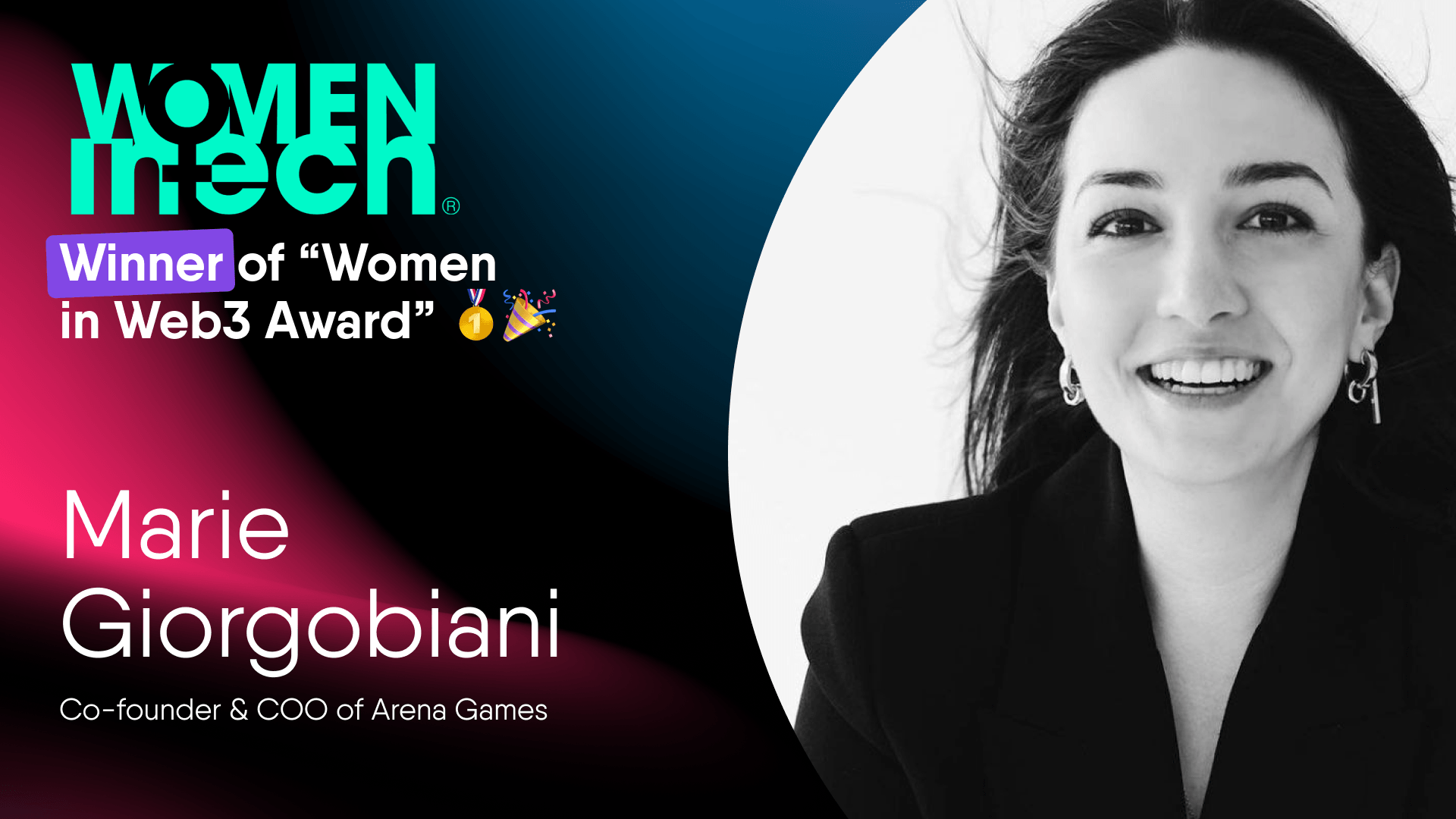 In the dynamic world of tech, where new ideas pop up constantly, some individuals stand out. One such star is
Marie Giorgobiani
, our dedicated COO at Arena Games. Her recent recognition as the "Woman in Web3" at the respected
Women in Tech CCA
(Caucasus and Central Asia) Awards in Tbilisi, Georgia, underscores her unmatched talent in this dynamic field.
Success stories often start with passionate people, and Marie Giorgobiani is one of them. As our very own COO at Arena Games, she's making waves in the tech world, and we couldn't be prouder.
Let's take a moment to celebrate her journey:
Arena Games' Success in Malta: Marie was at the heart of our win at the
AIBC GameFi Pitch
. Under her leadership, we at Arena Games set out with a clear mission: connect games, developers, and players, and bring a personal touch with Non-Fungible Tokens (NFTs).
Forbes Georgia's 30 Under 30
: It's one thing to be good and another to be recognized among the best. Marie made it to this prestigious list, which celebrates young leaders making big moves. Forbes saw what we see every day: Marie's drive and vision, pushing Arena Games forward.
And now, the highlight:
Woman in Web3 Award
: At the recent Women in Tech CCA Awards in Tbilisi, Georgia, Marie was celebrated as the "Woman in Web3." This award isn't just a feather in her cap, it's a testament to her hard work and the value she brings to our team and the broader tech community.
With every step, Marie brings something special to Arena Games. Whether it's her leadership skills, her clear vision, or simply her commitment to making things happen, she's a driving force behind our successes. When she gets recognized, it feels like a win for all of us.
To put it simply, with Marie on our team, the future looks bright. We're excited for what comes next, and with her leading the way, we know it's going to be great.
Cheers to more achievements and celebrations ahead!