From Pixels to Perfection: Meet Nodari Kobakhidze, Our Game-Changing Asset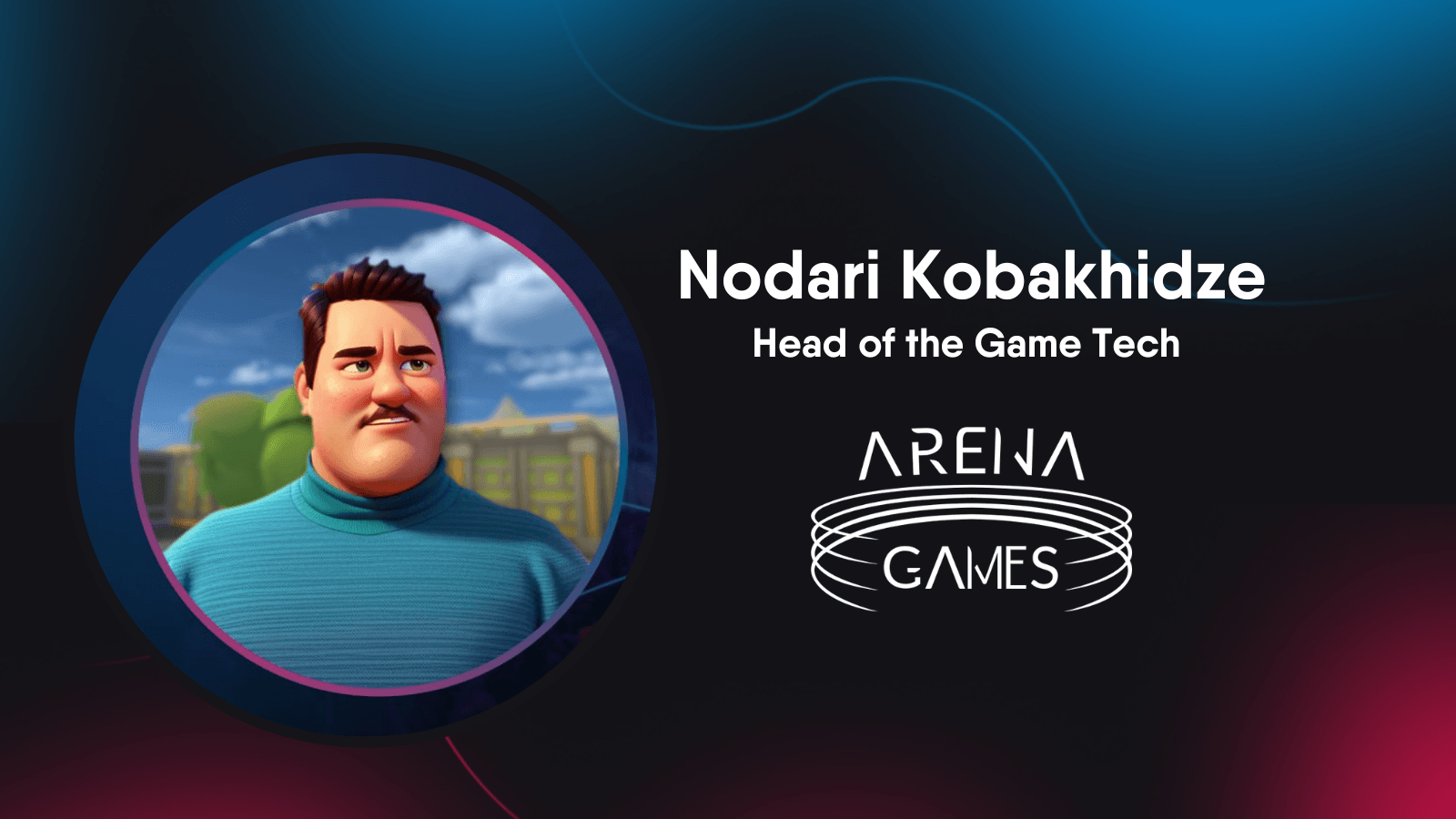 Arena Games is happy to introduce an outstanding addition to our game development dream team. Meet Nodari Kobakhidze, a visionary gameplay programmer whose journey through the realm of gaming is marked by exceptional technical prowess and innovative brilliance. With over 8 years of hands-on experience, Nodari's presence promises to redefine the landscape of interactive experiences.
Advantage:
Technical Expertise:

 With an remarkable track record spanning over 8 years, Nodari brings a wealth of technical expertise that enhances every aspect of game development.

Innovation Redefined:

 Nodari's commitment to pushing the envelope of interactivity through technologies introduces a new dimension to game design, promising unforgettable player experiences.

Collaboration as Catalyst:

 Nodari's collaborative spirit serves as a catalyst for innovation, fostering an environment where creativity and shared knowledge flourish.
A Journey to Success:
Crafting a New Horizon at Arena Games:

 As the Head of Game Tech, Nodari has orchestrated Arena Games' transition into the realm of Web 3.0, architecting adaptable SDK tools and developing games like "Tank Master." His strategic brilliance has redefined our approach to game development, setting the stage for a future-focused paradigm.

Freelancing Phenomenon:

 Beyond studios, Nodari's versatility shines through his freelancing works, impacting projects like "Dawncaster," a chart-topper on Google Play. His adaptability and backend prowess add a dynamic edge to every venture.

Revolutionizing Digital Fashion:

 Nodari's role at GN3RA has been a motivation in transforming the digital fashion industry through innovative live service platforms. His visionary prowess and expertise in complex multiplayer networking reshape the way we interact with virtual fashion.

Stormbringer Studio's Trailblazer:

 During his assignment at Stormbringer Studios, Nodari's contributions spanned mobile games to VR experiences, culminating in hits like "Pixel Fury" with over 5 million downloads. His transformative impact has been instrumental in shaping the future of gaming.
Showcasing Excellence:
"Nordic Saga — Tale of Two":

 Nodari's creative genius brings resilience and turmoil to life in the narrative of "Tale of Two," an beautiful adventure set in the Nordic wilds.

"Pixel Fury — Global Conflict":

 With "Pixel Fury," Nodari propels players into a global warfare experience, arming them with diverse block guns and epic maps, uniting over 5 million players worldwide.

"GN3RA — Digital Fashion Upgrade":

 Nodari's touch is evident in "GN3RA," where digital outfits evolve into personal style statements, unleashing creativity without constraints.

"Dawncaster — Forged Fantasy":

 In "Dawncaster," Nodari shapes destinies in a dark fantasy world, where arcane magic and epic battles combine in a #2 Best Seller on Google Play.
Nodari Kobakhidze is more than a gameplay programmer; he's a visionary transforming the dynamics of game development. As Arena Games continues its journey toward innovation, Nodari's presence promises to be the driving force behind solutions and exceptional interactive experiences. Nodari represents our commitment to delivering excellence, pushing us into a future where technology and imagination combine seamlessly. Get ready to witness the dawn of a new era in gaming brilliance with Nodari Kobakhidze at Arena Games.